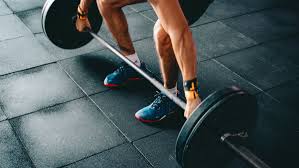 Are you one of those who use running shoes to train legs? Stop, it's better to read this.
It is very common that when buying sports shoes, we don't take into account what type of sport they are designed for. They are sports shoes, right? Well, in reality, each shoe has special characteristics. Generally, brands divide their categories into the most basic ones, running shoes and "training". However, within these categories, we can also find shoes with specifications for flat feet, supination, etc. There are indeed countless important features to consider, but in this article, we will exclusively focus on telling you about the best shoes for training legs in the gym and why they are important.
Why use special shoes for leg training?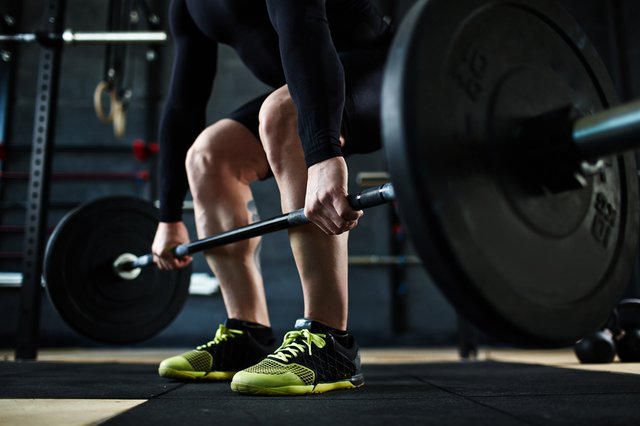 First and foremost, we must remember the fundamental role our feet play in any movement we make; they literally form the base and stability of the entire body's structure during any exercise. However, athletes who lift weights know that leg exercises like squats, lunges, or deadlifts require a bit more stability than others, although, of course, they all require proper technique. So, when doing squats, we need to pay close attention to our foot position, and the right shoes can either help or harm us. For instance, running shoes are designed to provide sufficient cushioning to protect joints with each impact, but when training legs with them, we could lose the necessary stability and even risk injury. So let's be clear: let's leave the running shoes for the runners!
Benefits of using ideal shoes for your leg training:
Most people tend to underestimate the importance of specialized weightlifting shoes. What difference could it make to train with these shoes? Well, the reality is that once most gym enthusiasts try them, they don't go back. One great benefit of using them is that they increase muscle activation capacity, allowing you to exercise more muscle fibers.
With these shoes, you can push down on the floor more easily and more stably, resulting in generating more force with each repetition. During exercises, especially leg exercises, you need to drive through your heels, and this is very difficult with running shoes since their soles are not designed for that function.
The recommended shoes will help you feel more stable during heavy squats, deadlifts, and other free compound lifts.
The Top 5 Shoes for Leg Training:
These shoes are specifically designed for weightlifting, making them excellent for leg training. The purpose of these shoes is to protect athletes' feet by providing a firm and stable surface for weight training.
For this reason, these shoes are ideal for anyone with limited ankle mobility. Combined, these benefits limit the possibility of technical errors, such as the well-known valgus collapse of the knee.
If you want to have a safe workout and the best gym outfit, these are the shoes for you. For many, these Nike shoes are the best proposal for weightlifting, especially for leg days. They have a wide and flat sole and a band on the upper to properly adjust the shoe to your foot, which is crucial for doing squats.
These Reebok shoes are ideal for weightlifting training, and you'll love them on leg day. They offer unmatched stability on the sides, helping you avoid the dreaded ankle sprain. They are designed with a fabric upper that provides a breathable feel. The shoes offer light cushioning without sacrificing stability and firmness.
While the idea of using Converse shoes for the gym may sound strange at first, the reality is that these flat-soled shoes with a 0mm drop are ideal for providing a firm and stable base, making them great for leg workouts but not suitable for running.
This high-quality textile footwear offers a solid base for your training. These weightlifting shoes provide exactly what you need. They come with a high heel that helps stabilize you while squatting during leg exercises, and the textile upper features elastic bands for a better fit and improved performance in every repetition.
Training Legs Barefoot?
Finally, we'd like to remind you that the types of footwear mentioned above provide a stable base for leg exercises and will help improve your gym performance.
However, there's always the option of training legs barefoot. Although you may not be able to do it everywhere, training barefoot offers the following benefits:
1. Develops foot strength.
2. Improves balance.
3. Increases muscle tone.
This is because regular shoes often compensate for some natural functions of the feet, which can be developed better when training barefoot.
Best Shoes for Leg Training