It seems that sneakers are increasingly replacing other types of footwear, such as shoes or boots, and this is not only due to a fashion trend, but because people increasingly prefer the comfort that a good pair of athletic shoes can offer. We know how important it is to feel comfortable while walking or engaging in any activity, which is why we have created a selection of the most comfortable sneakers for 2023:
Having comfortable athletic shoes is now essential for many people, from professional athletes who need the latest technology to those who simply enjoy going to the supermarket and walking comfortably.

That's why we need to find sneakers that stay in place without being too tight, provide support throughout the day, and are breathable to avoid excessive sweating of the feet. Remember that our feet have a large number of bones and carry all our weight.
And while not everyone will agree on which sneakers are the most comfortable, brands have worked a long time to figure it out. That's why this selection of the most comfortable sneakers for 2022 includes renowned brands from New Balance and Adidas to Nike:
1. Adidas Ultraboost 22
The Adidas Ultraboost was already one of the most comfortable sneakers on the market when it was first launched in 2014. In early 2021, just when we thought Adidas couldn't go further, the German giant of sportswear and fitness introduced a new version of the Adidas Ultraboost, even more comfortable than its predecessors.
The Ultraboost 22 features a BOOST midsole that provides limitless traction, as well as a Linear Energy Thrust system for greater responsiveness than previous models. To top it off, it's made with 100% recycled yarn, of which at least 50% is Parley Ocean plastic.
2. HOKA One One Bondi 7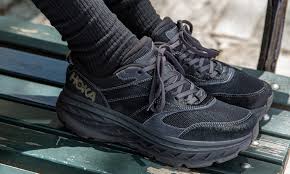 If there's one thing HOKA ONE shoes are known for, it's their wide midsole that makes them one of the most comfortable sneakers on the market. While most HOKA shoes could be on this list, we chose the Bondi 7 because it has the most cushioning in the brand's trail shoe lineup. Anyone who wears a pair of HOKA One One shoes can testify to their cushioning and comfort.
3. ASICS Gel-Kayano 14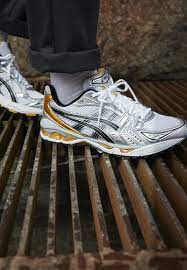 While the ASICS Novablast above represents the brand's modern foray into the ultra-comfortable world of trainers, the Japanese brand also offers the tried and tested experience of comfortable and ergonomic athletic shoes from past years like the Asics GEL-Kayano 14. Apart from being comfortable, its design has won over young athletes. With a mixed upper and a gel-soaked sole, the shoe combines comfort and durability.
4. New Balance Fresh Foam 880v11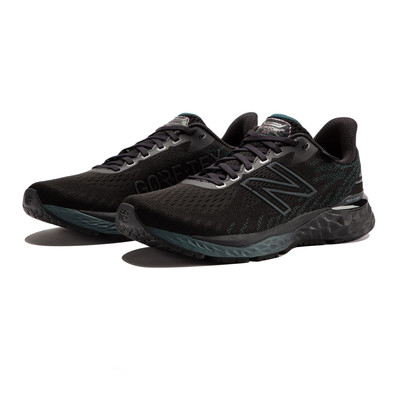 New Balance Fresh Foam is the brand's first high-performance running technology. It's as soft as clouds and will always keep your feet feeling fresh. What sets New Balance shoes apart from its competitors is the rounded heel at the back, which helps hold the Achilles tendon and prevents blisters. A designed mesh upper adds to the overall comfort with its breathability and lightweight design.
5. Adidas adiZero Prime X
Trying to find the most comfortable sneakers and also improve your running performance? That's exactly what the adidas adiZero Prime X will do with its extra-thick midsole. This shoe is designed for speed and racing. However, many high-performance sports shoes are worn casually for their comfort, so why not opt for high-tech sneakers?